A backyard wedding is at once beautiful and unique. It's also comfortable, community-oriented, and homely – so many things at once! One thing you can do as you make your backyard into a wedding destination is to think about what will look best in the photos. Certain features make a statement and convey the magic and wonder of your big day. Try these options to create a genuinely stand-out set of wedding photographs.
A Floral Archway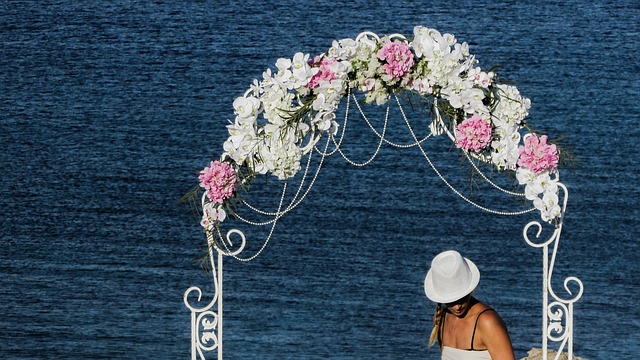 Nothing looks quite so romantic and gorgeous as an archway intertwined with vines and beautiful blooms. The arch will set the tone for the whole backyard. Place the arch front and centre to make all the ceremony photos as attractive as possible. If you want it to do double duty, build it sturdy enough to hold up but light enough to carry and move it to a spot for a photo booth during the reception – guests will love the chance to take their photos "under the arch". They will make for even more memories you can include in your album.
Fairy Lights in Trees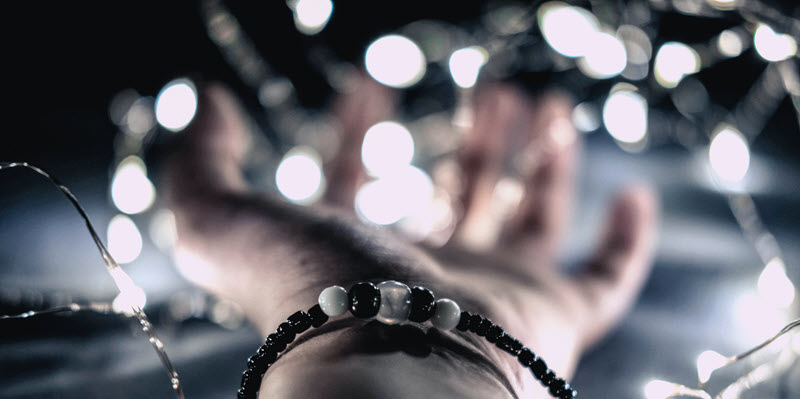 Especially if you'll be partying after dusk, fairy lights strung into any trees or bushes can make the backyard magical and give a soft mood-lighting glow to the whole night. Some decorative lights strung above the dance floor can also help cue your guests to get up and boogie after they've finished their cake, and no picture album is complete without that first dance under the faint fairy-light glow; you'll want to frame that photo for your wall.
Lawn Games
While not necessarily a decorative touch, lawn games serve double duty at a backyard wedding. These games keep your guests entertained during cocktail hour or when photos are being taken, and they keep young guests having fun if they don't want to participate in the dancing later on. However, the photographer will be glad to get a few candids of people enjoying the games in their wedding dresses and suits, smiling and laughing with all of your loved ones. These action shots will be a nice variety for your wedding album.
Plants as Party Favours and as Decor
There is a trend to send guests home with small potted plants, either a flower or a succulent or another fairly hardy plant, and there's no reason not to keep this trend going while having those plants decorate your backyard for the ceremony and reception. Consider setting up a favour table that is a lovely "field" of plants, or decorating individual tables with enough plants for everyone who is sitting there. You can also scatter the plants throughout the backyard, offering many fun photo opportunities, and then announce toward the end of the wedding that guests can take one home.
Photos Displayed on Twine
With trees, sheds, and any other structure or plant in your backyard, you can make it into part of the wedding decor with a little twine, some clothes pegs, and some great photographs of you and your new spouse. Just wrap twine around the tree or door (or whatever!). Then fix so there is room for each photograph without any stretching. Then clip photographs at comfortable intervals so that people have something to see. Want this to look especially good? Twist some fairy lights up near them so they glow after dark for people to see them.
Decorative Drinks Display
Whether you have four colours of lemonade in frosty vintage glass dispensers or just a big, old-school wheelbarrow full of ice and beer bottles, do something to dress up the drinks station. Not only will it make for a fun photo opportunity, but it will also draw attention to where there are drinks available since outdoor backyard weddings require plenty of liquids to keep everyone from feeling too parched. Consider colour when you choose drinks for this reason; even a dispenser of water can look festive with a pretty ribbon bow on it.
Rustic Signs and Place Cards
Whether you opt for wooden or chalkboard signs, use beautiful calligraphy and cute sayings on rustic-looking signs to give your guests clear directions on where to go next. You don't need to make these signs incredibly clever for them to look great, but if you have a friend or family member who loves curly script and little decorations when writing, let them go wild making the signs because every extra flourish adds to the charm of the result. Your photographs will capture the flow and fun of the event even better if, for instance, there are clear descriptions of the delicious food and place cards for those who attended.
Yarn, Macramé, and Vines on Chairs
You can get great chairs through a party hire service, but you can also make them your own as part of the decorations. Some brides opt for a simple garland of vines along the edge of a row of chairs, while others want more elaborate yarn or macramé drapings over them. Whatever you want to do to make your wedding look romantic, classy, rustic, or any other theme you've decided upon: you can experiment and find what looks best in your backyard.
Lantern Centerpieces
Lanterns are a great choice for the warm light they offer as well as for the rustic look that makes you feel like adventurers in a wooded grove, even in a backyard in the middle of the city. Afterwards, you can assign a bridesmaid or two to bring them and light each table.
They can form part of a gorgeous centrepiece; glass globes, floral arrangements, and antique teacups all make great additions to a lantern centrepiece. The photos of these items will have that mysterious and gorgeous twilight look about them, especially when they also capture the face of a smiling guest or the bride herself!
For all marquees and all backyard wedding needs, contact us – we help you make your backyard wedding the best it can be!